We're Rachel Kopczyk & Sonni Abatta. Together we have 30+ years of experience in reporting, anchoring, hosting, producing and storytelling. We work with Fortune 500 companies, have appeared on nationally-syndicated morning shows and spent years in TV news at stations across the US.
It was literally our jobs for years to take one giant idea and boil it down to a useful, and interesting, newscast. Now we do that for our clients and their podcasts.

You too can learn from us with our course, You Should Have a Podcast. You'll learn how to tell your own story, and more importantly–how to make people listen and care. We'll also give you the full technical rundown of creating a podcast and distributing it.
Here's why we believe you should have a podcast:

Separate Yourself from the Crowd
Chances are there are tons of other companies that make what you make, or do what you do. But what sets you apart is you, and getting to know the people behind the brand is a huge part in building up your customer base.

Reach a new audience or clients... which can mean more money
People hear your story, get to know you, and see that you're showing up week after week–or month after month–with valuable, free advice or stories on your podcast??.. Then they're more likely to come back as a paying client or customer.
Content creation
When you create a video based podcast, you're creating content that can be broken down and used across social media platforms. You'll have instant video assets to turn into Instagram reels, YouTube Shorts and turn it into a blog post to increase your SEO. You're creating the content once, saving time and energy.

It's low cost
A podcast can be a low-cost investment--as in, under $75 dollars low. You don't have to break the bank to make great content that people want to hear.

Bonus!
You may be able to make a profit from your podcast by including advertising.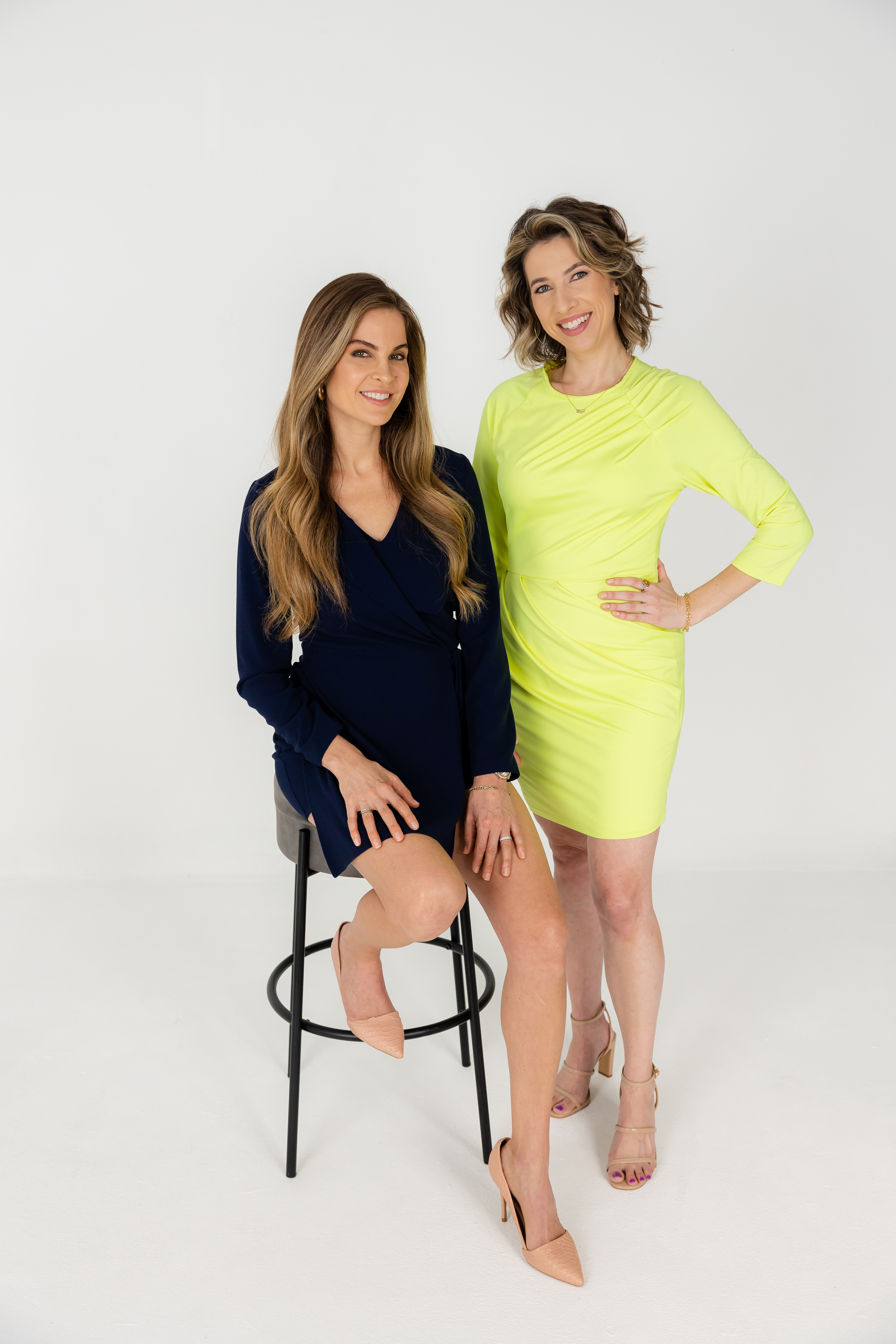 Let us introduce ourselves...
I'm Sonni Abatta (pictured left), an Emmy-nominated and AP Award-winning TV news anchor and reporter. I've covered some of the biggest stories–from the Casey Anthony, to interviewing Presidential candidates, reporting from a fighter jet, and more. I spent 15 years working in the fast-paced world of TV news, writing and editing on the fly, ad libbing, and basically just telling stories. Good stories.. that make people listen and watch. For the past five years I've hosted my own podcast and live digital talk show, We Gotta Talk.
I am Rachel Kopczyk (pictured right), an on-camera host/reporter and content creator or as we called in news, a producer. I have worked in top 20 news markets, 2 nationally syndicated morning entertainment shows, worked with fortune 500 companies to entrepreneurs and small businesses. I've covered everything from hurricanes to hematology to ice hockey. For the last 3 years, I've produced Sonni's show We Gotta Talk, my own podcast called House of Hockey along with several other podcasts in production today.

THE DIGITAL COURSE

In the 10 video module course you'll learn every step of creating a podcast. This is for the person who wants to learn how to do it themselves. No previous knowledge required.


From figuring out what's interesting about your business or brand to coming up with podcast episode ideas we provide actionable steps to set you up success. You'll learn how to record those episode, edit and publish them for the world to see and hear!
HIRE US TO PRODUCE YOUR PODCAST
If you're not the DIY type who wants to watch a course, you can hire us to produce your podcast. There are several ways to work with us based on your podcast needs as you see below.


We suggest you schedule a FREE consultation call with us before purchase.